State-of-the-art training with the high-tech workshop for inventors
This training lab is equipped with mobile teaching systems for gas, bathroom and drinking water installations as well as heating hydraulics and thermal distribution in heating systems. There are three teaching systems for each of these topics.
The mobile teaching systems required for each topic can be moved easily from the storage room to the training lab. This means you can optimise the use of your rooms – to ensure your trainees achieve maximum learning success.
Learning objectives
Communication of the basics and specific specialist knowledge of supply technology

In-depth knowledge of the planning, set-up and commissioning of systems

Principles of thermal distribution in heating systems and in-depth principles of hydraulics
Specifications
Suitable for
Advanced HVAC/supply technology training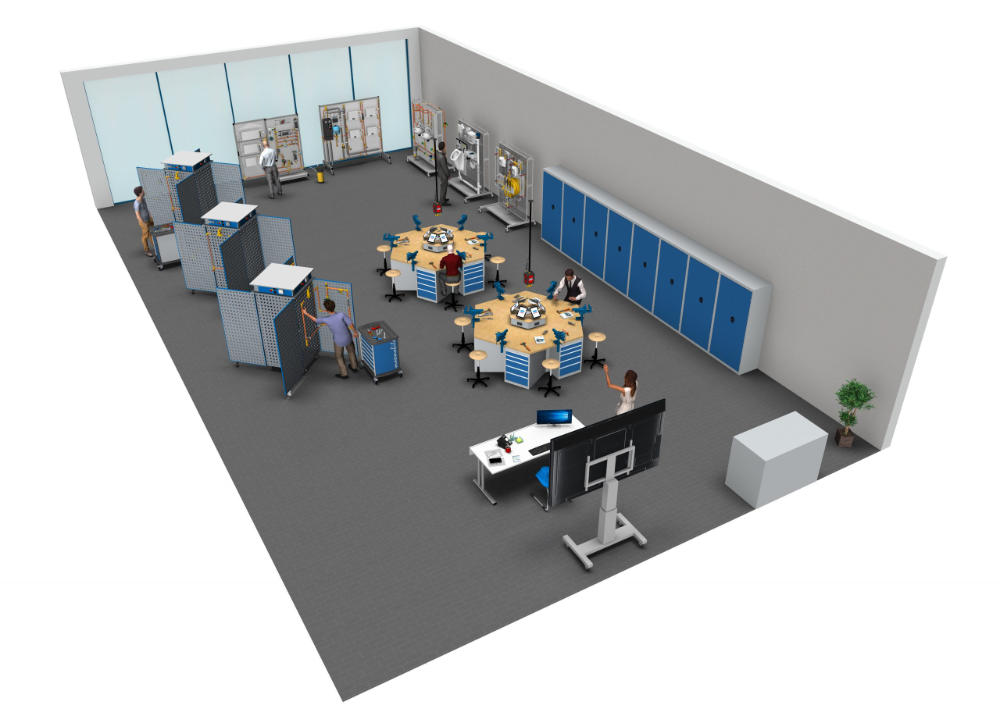 More equipment suitable for this training lab is available here