Where coordinates take shape: CNC technology
In the training lab for CNC technology, metal technology trainees learn the basic skills of CNC programming and manufacturing on CNC tool machines. The centrepiece of this room is two CNC machines with SIEMENS control systems for milling or turning. Computer workstations, which can be equipped with CAD/CAM systems, are available for set-up and simulation of the CNC programmes.
In this training lab, all work steps of modern CNC technology can be taught in a realistic and practical setting – from the idea to the finished workpiece. The equipment enables you to execute your own metal processing projects. Corresponding didactic material ensures sustainable learning successes.
Learning objectives
Work plan, tool plan, set-up sheet

Design and function of CNC machines

Coordinate systems, reference points, geometry data, technology data
Specifications
Suitable for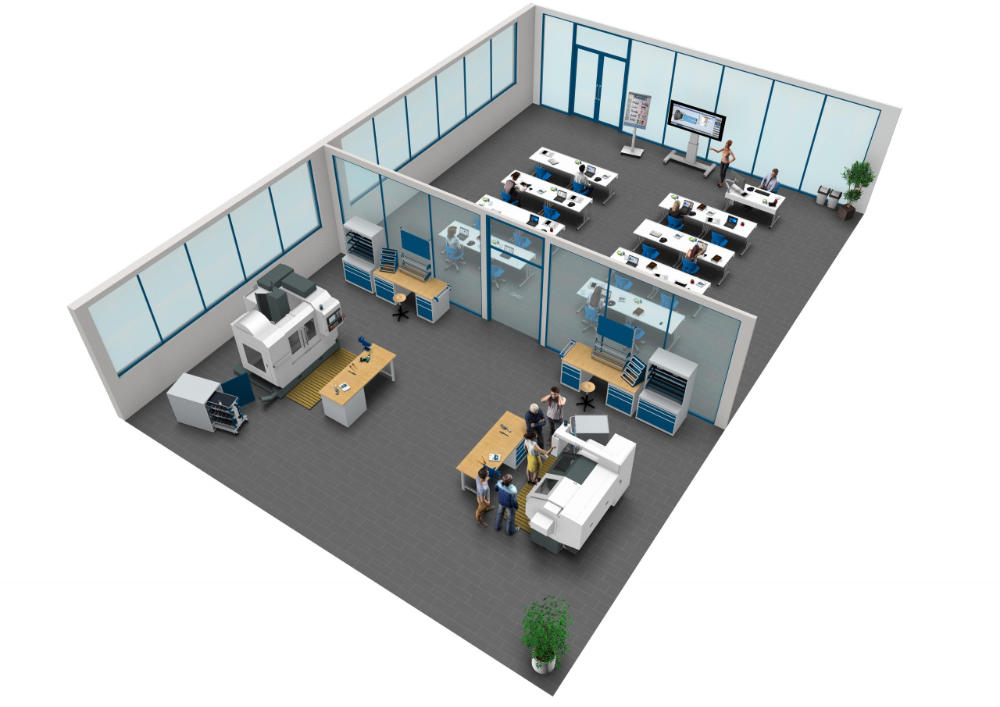 More equipment suitable for this training lab is available here
Didactics suitable for this training lab