Teaching systems for a contemporary education in environmental technology
Renewable energies have long been a fixed part of heating technology, and the share of renewables is continuously rising. The teaching system for heating technology with renewable energy is the centrepiece of the training lab for environment technology.
In the meantime, it consists of nine mobile training stands, which can be combined with each other differently according to the system concept and learning objective. With the solar power laboratory, the basic and expert knowledge of photovoltaics can also be taught.
Learning objectives
Electrical energy storage with energy management to optimise internal consumption
Suitable for
Electronics engineer specialising in building services technology

Advanced HVAC/environmental technology training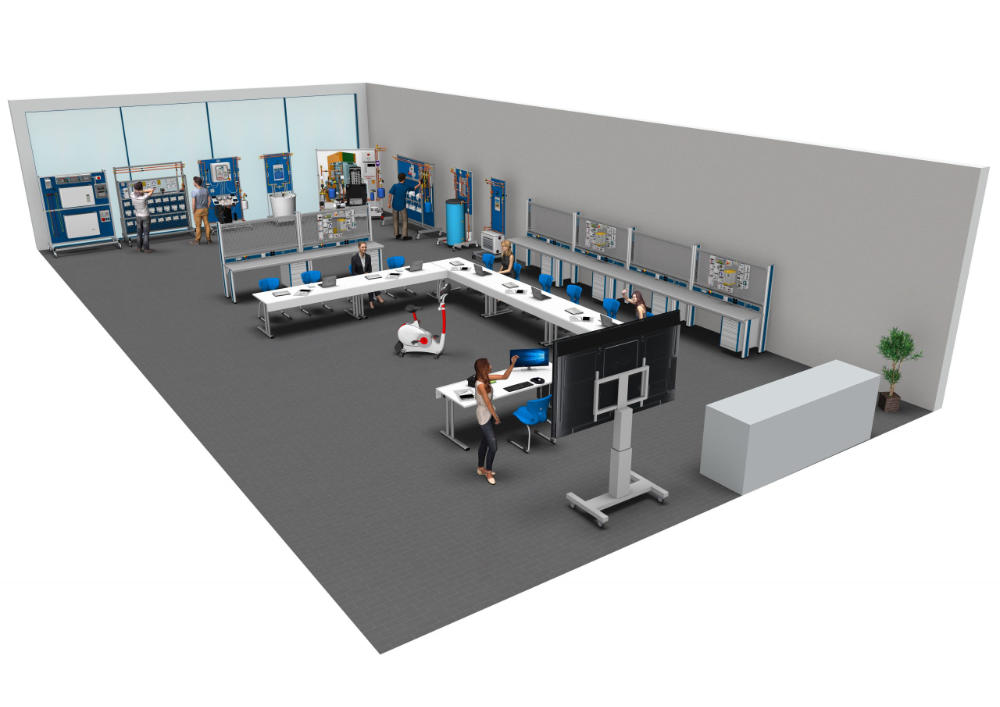 More equipment suitable for this training lab is available here
Didactics suitable for this training lab