About Christiani
Christiani – Whenever it Comes to Technical Education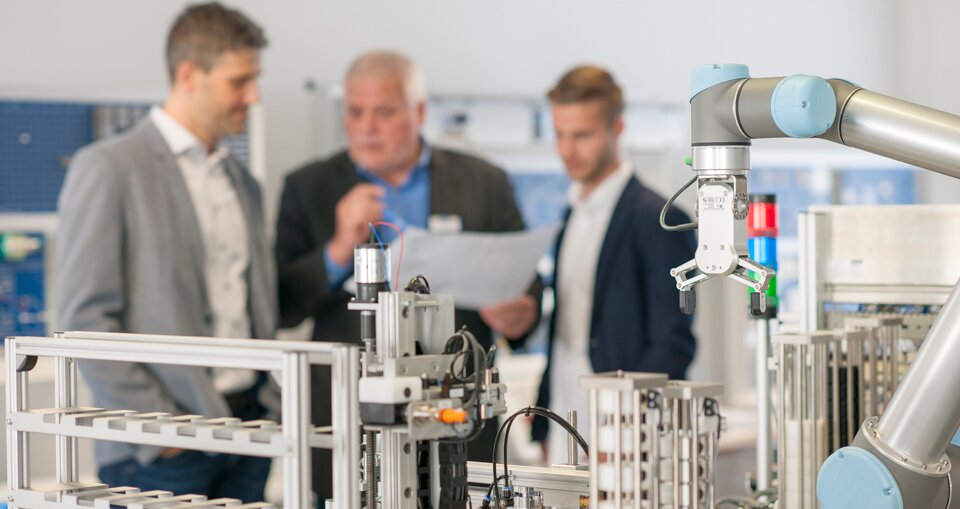 The achievements of modern technology would not be conceivable without technical education. Only those who understood the principle of an engine can later build turbines. To control machines and systems, you need programming knowledge. And those who have not mastered the basics of metal working cannot produce metal components. For us at Christiani, technical education is an essential part of our lives.
We work to ensure that as many people as possible can enjoy gaining technical knowledge and practical skills. From school to the professional world, from vocational training to further training. For a lifetime. We are a reliable partner for our customers, for trainees and trainers, for students and teachers, for those responsible in companies, training centres, associations and organisations whenever technical education is required.
Technical education is our passion, this is where we know our business – est. 1931!
You can rely on this!
Competence in Technical Training and Work-based Learning
Technical Know-how Right from the Beginning
Theory and Practice – Our Teaching Systems Have Many Facets
Industry and Didactics – Hand in Hand
Double Added Value: Competent Advice and Service Quality
Training Made in Germany
Competence in Technical Training and Work-based Learning
As holistic provider for technical education Christiani supports companies and educational institutions in providing training and qualifying personnel according to German educational standards. Christiani is known for high-class and practice-oriented training and further training in the fields of automation technology and electronics, mechanics, automotive technology, sanitation technology, renewable energies, physics, and coding & robotics.
Our experience and know-how as well as our comprehensive offer of educational materials make us a reliable partner for industries and institutions worldwide. Schools, colleges, universities, small and medium-sized companies as well as corporations trust in our quality for their vocational and further training.
Technical Know-how Right from the Beginning
With our didactic concepts and teaching materials we offer solutions at all stages of education accompanying people during their lifelong learning process: in school, during vocational training, in college or at university and during professional life.
The integral approach of Christiani is to offer hardware in combination with adequate didactic teaching materials to ensure a comprehensive didactic concept for technical education. Thus, Christiani is a provider for teaching and training systems combined with suitable interactive learning programs, textbooks, project works, on-site seminars and workshops and train-the-trainer courses.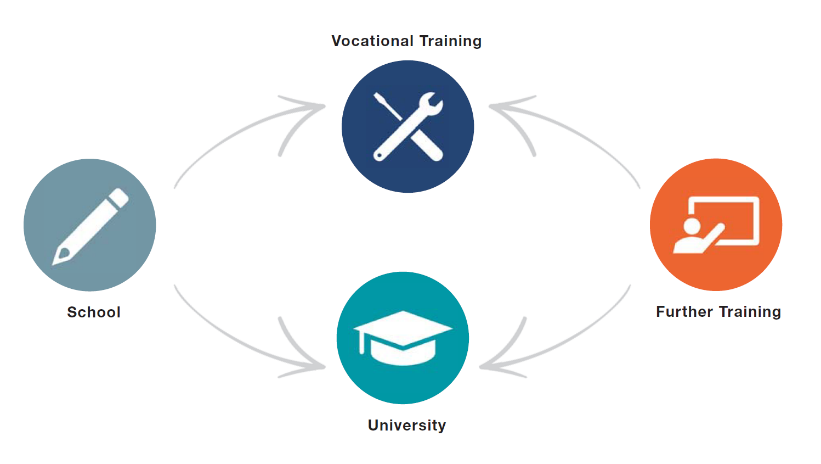 Theory and Practice – Our Teaching Systems Have Many Facets
Together with our teaching systems we offer the complementary learning materials and further training materials. The teaching systems and media are action-oriented: The focus is on "do-it-yourself". Trainees and students learn to recognise problems and to solve them by themselves. Practical teaching systems and didactically prepared materials ensure varied teaching and realistic work assignments.
Ranging from simple project works to complex functional models: trainees learn technical hands-on skills and practical work on realistic teaching systems.
The didactically prepared documents with exercises, tests and background information show the teachers and trainers how they can convey the required learning content in an exciting and interesting way with our teaching systems.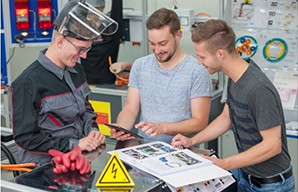 Industry and Didactics – Hand in Hand
In developing our innovative products, we work closely with well-known international partners from industry and trade. To create unique and innovative products we combine our didactic knowledge with the technical expertise of our industrial partners. The joint goal is to bring young people and trainees up to speed in technology matters and thus give them the best possible education.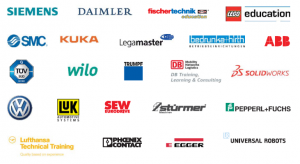 Double Added Value: Competent Advice and Service Quality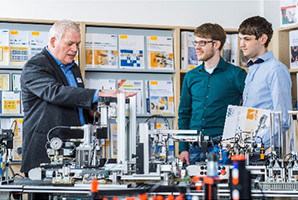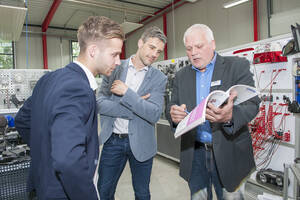 In vocational training and further training, the focus is always on the individual. Therefore, we advise our customers personally. You can rely on the professional and technical know-how of our international sales managers and our customer consultants.
As a driving force in vocational training and further training, we examine the use of new media and develop modern formats for knowledge transfer. Personal, professional advice on technical and vocational training topics gives you security and reliability when deciding on choosing one of our products – whether it is a training medium, a learning concept, a further training measure or a fully equipped training centre. Even after the purchase or conclusion of a contract, we are the reliable contact for our customers.
The area of digital media currently plays a special role in vocational training and further training. Digitally implemented learning concepts support the understanding of learning and increase the motivation of the learners.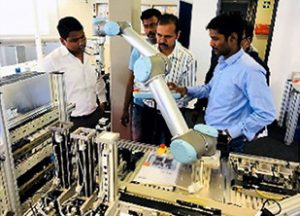 Companies and education providers all over the world can count on our products and services. We advise and support German companies that train abroad or companies at international locations in all matters of vocational training and further training. For our customers, this means above all that training at foreign locations is also based on the high German educational standards in line with the German dual training system.
Our broad range of services from consulting to train-the-trainer courses guarantee the high-quality standard of vocational training and further training, also abroad. Our training documents and learning media are available in various foreign languages or are adapted for foreign markets if required.
Selected programs for the further training of skilled workers abroad according to German standards complement our international offerings. From CNC technology to high-voltage technology and other specialist topics to the training of instructors: We are on site for our customers or train employees in Germany for assignments abroad.
At international trade fairs in Germany and abroad we frequently give you the opportunity to find out about new developments and innovations in education.
Our Product Portfolio:
Teaching Systems
Training Systems
Project Works
Interactive Learning Programs, e.g. Web Based Trainings
Workbooks, Specialist Books, Teaching Materials
Train-the-trainer Courses
Customised Technical Training Lab Solutions
Workshops & Seminars
Consultation