About Christiani
Christiani – Whenever it Comes to Technical Education
The achievements of modern technology would not be conceivable without technical education. Only those who understood the principle of an engine can later build turbines. To control machines and systems, you need programming knowledge. And those who have not mastered the basics of metal working cannot produce metal components. For us at Christiani, technical education is an essential part of our lives.
We work to ensure that as many people as possible can enjoy gaining technical knowledge and practical skills. From school to the professional world, from vocational training to further training. For a lifetime. We are a reliable partner for our customers, for trainees and trainers, for students and teachers, for those responsible in companies, training centres, associations and organisations whenever technical education is required.
Technical education is our passion, this is where we know our business – est. 1931!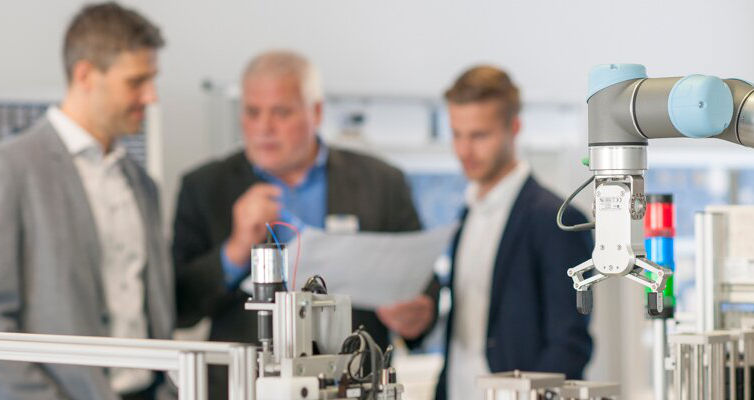 Numbers at a glance
Your partner for the entire education chain.
Take advantage of Christiani's high expertise and broad know-how.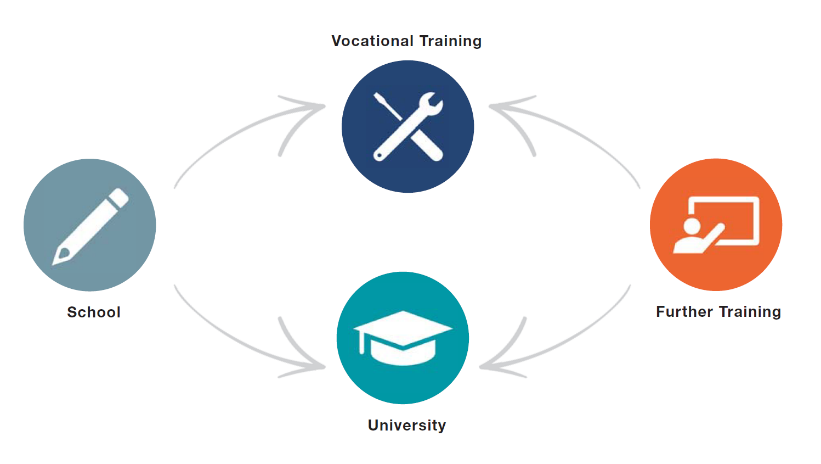 School
At general education schools, our learning concepts in the STEM subjects promote technical-scientific interest.
Vocational Training
In technical education, our teaching systems and specialized media accompany trainers and trainees from the first year of apprenticeship to the final examination.
Further Training
Our measures for further education promote technical professionals and training personnel.
University
For teaching activities at universities, we provide technically sophisticated solutions, particularly in the fields of mechanical engineering, high-voltage technology, and Industry 4.0.
Competence in Technical Training and Work-based Learning
Technical Know-how Right from the Beginning
Theory and Practice – Our Teaching Systems Have Many Facets
Industry and Didactics – Hand in Hand
Double Added Value: Competent Advice and Service Quality
Practical solutions for education and training, training systems, media and more
Competence in Technical Training and Work-based Learning
As holistic provider for technical education Christiani supports companies and educational institutions in providing training and qualifying personnel according to German educational standards. Christiani is known for high-class and practice-oriented training and further training in the fields of automation technology and electronics, mechanics, automotive technology, sanitation technology, renewable energies, physics, and coding & robotics.
Our experience and know-how as well as our comprehensive offer of educational materials make us a reliable partner for industries and institutions worldwide. Schools, colleges, universities, small and medium-sized companies as well as corporations trust in our quality for their vocational and further training.
Technical Know-how Right from the Beginning
With our didactic concepts and teaching materials we offer solutions at all stages of education accompanying people during their lifelong learning process: in school, during vocational training, in college or at university and during professional life.
The integral approach of Christiani is to offer hardware in combination with adequate didactic teaching materials to ensure a comprehensive didactic concept for technical education. Thus, Christiani is a provider for teaching and training systems combined with suitable interactive learning programs, textbooks, project works, on-site seminars and workshops and train-the-trainer courses.
Our mission
We provide technical education that advances you.
We develop and distribute products that enable practical, easy-to-understand, and interesting conveyance of technical know-how.
Our drive
We want to make technological progress learnable.
We live for technical education. We want to pass on our enthusiasm for technology to educators and learners, trainers and trainees, technical professionals, and managers.
Theory and Practice – Our Teaching Systems Have Many Facets
Together with our teaching systems we offer the complementary learning materials and further training materials. The teaching systems and media are action-oriented: The focus is on "do-it-yourself". Trainees and students learn to recognise problems and to solve them by themselves. Practical teaching systems and didactically prepared materials ensure varied teaching and realistic work assignments.
Ranging from simple project works to complex functional models: trainees learn technical hands-on skills and practical work on realistic teaching systems.
The didactically prepared documents with exercises, tests and background information show the teachers and trainers how they can convey the required learning content in an exciting and interesting way with our teaching systems.
Industry and Didactics – Hand in Hand
In developing our innovative products, we work closely with well-known international partners from industry and trade. To create unique and innovative products we combine our didactic knowledge with the technical expertise of our industrial partners. The joint goal is to bring young people and trainees up to speed in technology matters and thus give them the best possible education.
Double Added Value: Competent Advice and Service Quality
In vocational training and further training, the focus is always on the individual. Therefore, we advise our customers personally. You can rely on the professional and technical know-how of our international sales managers and our customer consultants.
As a driving force in vocational training and further training, we examine the use of new media and develop modern formats for knowledge transfer. Personal, professional advice on technical and vocational training topics gives you security and reliability when deciding on choosing one of our products – whether it is a training medium, a learning concept, a further training measure or a fully equipped training centre. Even after the purchase or conclusion of a contract, we are the reliable contact for our customers.
The area of digital media currently plays a special role in vocational training and further training. Digitally implemented learning concepts support the understanding of learning and increase the motivation of the learners.
Training Made in Germany
Companies and education providers all over the world can count on our products and services. We advise and support German companies that train abroad or companies at international locations in all matters of vocational training and further training. For our customers, this means above all that training at foreign locations is also based on the high German educational standards in line with the German dual training system.
Our broad range of services from consulting to train-the-trainer courses guarantee the high-quality standard of vocational training and further training, also abroad. Our training documents and learning media are available in various foreign languages or are adapted for foreign markets if required.
Selected programs for the further training of skilled workers abroad according to German standards complement our international offerings. From CNC technology to high-voltage technology and other specialist topics to the training of instructors: We are on site for our customers or train employees in Germany for assignments abroad.
At international trade fairs in Germany and abroad we frequently give you the opportunity to find out about new developments and innovations in education.
Interactive Learning Programs, e.g. Web Based Trainings
Workbooks, Specialist Books, Teaching Materials
Train-the-trainer Courses
Customised Technical Training Lab Solutions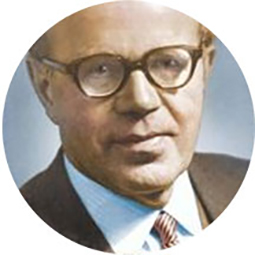 1931
Foundation of the First Distance Learning Institute of Germany
Dr.-Ing. Paul Christiani establishes the first distance learning institute of Germany in Frankfurt amMain.
"The key to personal professional success is continuous further training"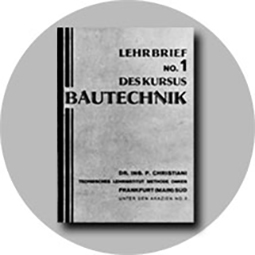 1934
The First Training Course
The training course "Structural Engineering" was the first course designed by Dr.-Ing. Paul Christiani. It already contained everything that is today understood by a modern didactic concept:
Qualified learning contents
Easy to understand implementation
Interlocking with the practice as well as a scientific
exact but striking presentation of the learning content
The first courses were still created by typewriter and duplicated with matrices.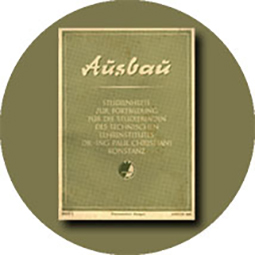 1940
First Edition Technology Magazine "AUSBAU"
The Christiani Technology Magazine "AUSBAU" appeared for the first time in 1940. It was seen as a comprehensive further education magazine for technical professions and as a link between Christiani and former graduates.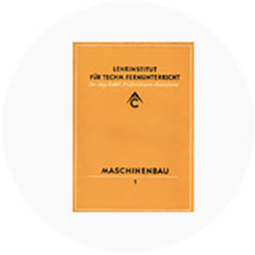 1950
The Development of the Training Courses
The training courses "Mechanical Engineering" and "Civil Engineering" appear in new version.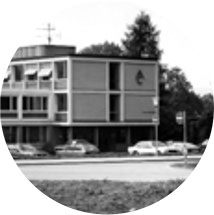 1960
The New Office Building
The new construction of the Christiani office building in Hermann-Hesse-Weg is a visible sign of the rapid development that the company experienced in the 1960s. Since then, the institute has been expanded several times through conversions and extensions.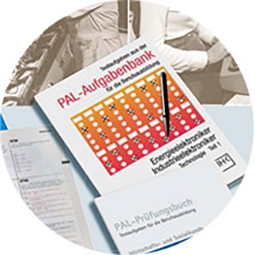 1971
Collaboration with the PAL
Beginning of the collaboration with the PAL, the examination tasks and teaching material development centre of the IHK Region Stuttgart, in the area of examination tasks for all industrial and technical training professions. The first task databases appear. Tasks from the Christiani taskdatabase are used for the first time in an intermediate examination.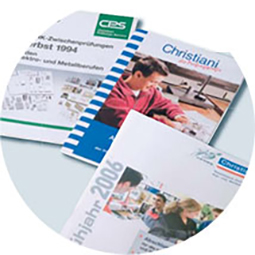 1975
The Christiani Examination Service
The Christiani examination service is set up. Christiani produces and dispatches examination tasks for technical professions.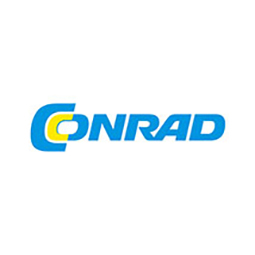 1994
Sale of Christiani
The Conrad Group is the new shareholder of Christiani.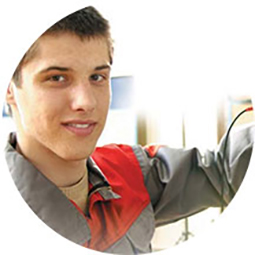 1998
Multimedia Department is Born
Interactive learning programmes are prepared and improved in the newly established multimedia department.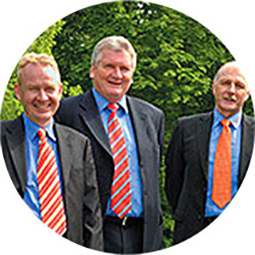 1998
Repurchase of Christiani
The current shareholders buy the company Christiani.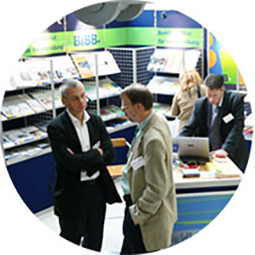 2000
The First Instructors' Day
The first instructors' day takes place in Konstanz. With 80 participants from all over Germany.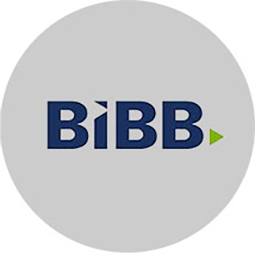 2000
Pioneering: BIBB Cooperation
Cooperation with the BIBB (Federal Institute for Vocational Education and Training). Christiani is responsible for updating and marketing all BIBB media used in practical training.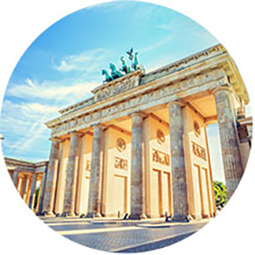 2000
Branch Office in Berlin
Christiani establishes a branch office in Berlin.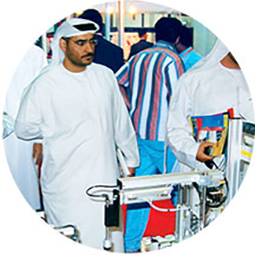 2001
Christiani is Expanding Abroad
Christiani establishes his own export management department. Christiani products are already being used in over 60 countries around the world. The product range is available in several languages.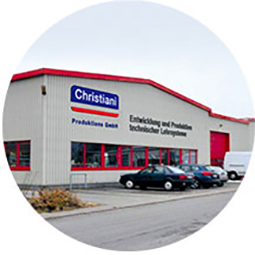 2002
Acquisition of the Company AMD
Since 1996, AMD has been supplying semi-finished products and standard parts for Christiani. After the acquisition AMD became Christiani Produktions GmbH and moved to the new location in Gottmadingen.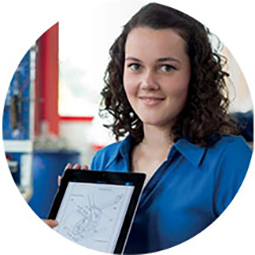 2002
E-Learning Plattform
As a start into digital learning Christiani sets up an e-learning platform for customers. In addition to Web Based Trainings, the platform also offers course support.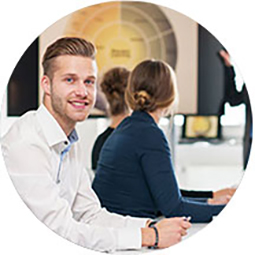 2004
Christiani Academy
The newly created Christiani Academy concentrates all qualification measures for further training.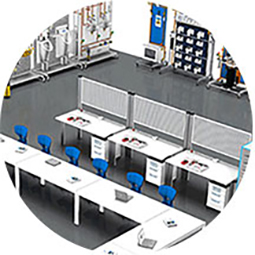 2007
Full-service Provider for Technical and Further Training
With a high level of expertise and a broad product range, Christiani has established itself as one of the leading full-service providers of teaching materials and teaching systems. Christiani offers complete technical training labs from consulting and design to implementation and equipment including trainer training.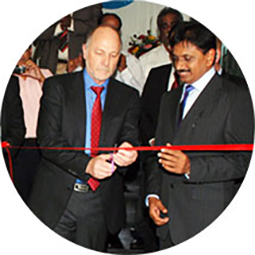 2008
Joint Venture with Sharpline, India.
Joint venture with the company Sharpline, India.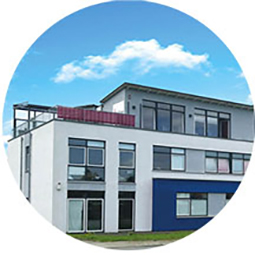 2008
Branch Office in Rheine
A new branch office is established in Rheine-Mesum.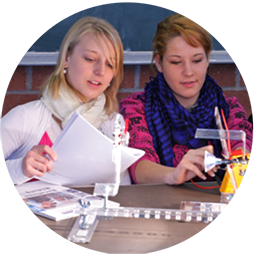 2009
School Meets Technology
The product range for general education schools is introduced under the slogan "School Meets Technology"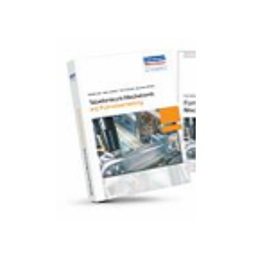 2015
New Table Books
Christiani publishes new table book for metal technology. The new table book is also available in English and Spanish.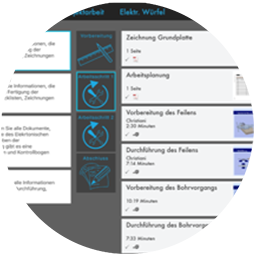 2015
MOLA-App
Christiani develops its first mobile online learning app, MOLA.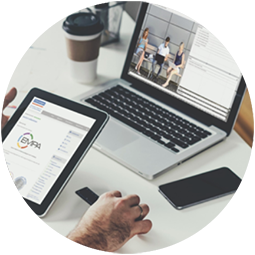 2016
EMPA, Training Course on the Use of Digital Media
The online course "Expert for Media Education in Training (EMPA)" is the result of a project funded by the Federal Ministry of Education and Research (BMBF) in 2016.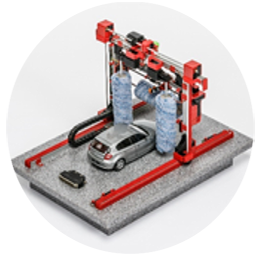 2017
Industry Models for Training in Automation Technology
Christiani takes over the simulation models of the company Staudinger, expands the range and sells the compact teaching systems for automation and programming with the brand name Christiani Industry Models.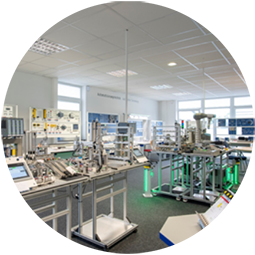 2017
Expansion of the Competence Center in Rheine
Expansion of the Rheine site into a Competence Centre with training and workshop rooms and technical training labs on 1,600 m².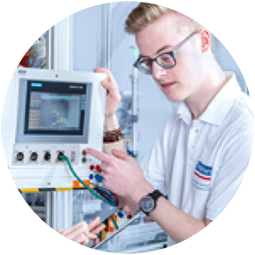 2018
iLernfabrik
In cooperation with the Electronics School in Tettnang, Christiani is developing the iLernfabrik 4.0, which realistically depicts a complete production chain and illustrates how processes in Industry 4.0 work.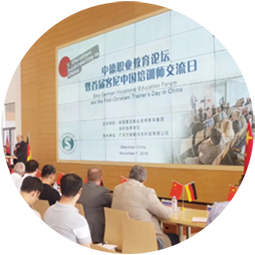 2018
Instructors' Day in China
In Shenzhen the first Chinese Christiani Instructors' Day takes place.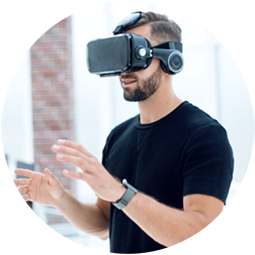 2019
Digital Lab for AR/VR
Establishment of the Digital Lab in our Competence Center in Rheine: Here we train instructors inthe use of Augmented and Virtual Reality for vocational training and further training.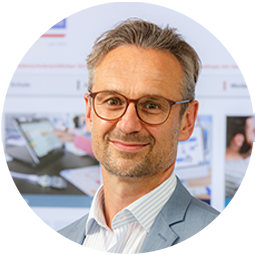 2020
Oliver Heckemann joins the management board
Oliver Heckemann takes charge of expanding the audit management business division domestically and internationally.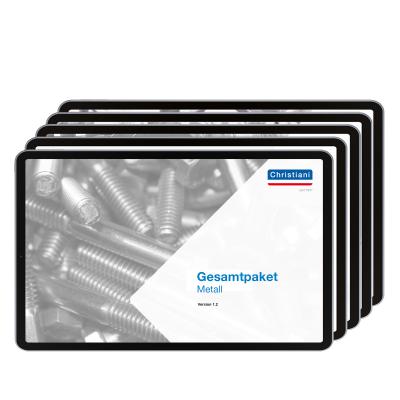 2020
E-Learnings in metal and electrical engineering
For digital training, we are developing new e-learnings in the field of metal engineering and electrical engineering.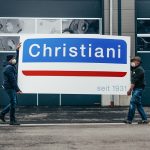 2021
Competence Center Landsberg am Lech opens
We are opening a new competence center in the Munich metropolitan region, equipped with fully equipped specialized rooms, laboratories, and training facilities. Thomas Schmid will be taking over the management of the Landsberg am Lech competence center.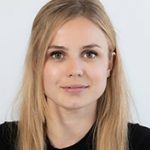 2021
Marissa Fromm takes over sales management
Marissa Fromm becomes the new head of sales. Marvin Mühlmeier assumes the leadership of the field sales team.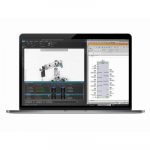 2021
Simulation software
Christiani develops its own simulation software for pneumatics/e-pneumatics (FlowLab4edu) and 3D mechatronics simulation (mMS-Sim4edu).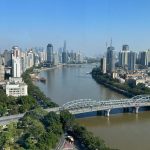 2021
Location in China
Christiani opens a branch in Guangzhou, in southern China.