The optimal introduction to the world of hydraulics
Bosch Rexroth's technical expertise and problem-solving skills in the fi eld of industrial applications flow seamlessly into the modular training systems, which means they meet the qualification levels required by industry.
Step-by-step, beginners and advanced learners alike gain specialist knowledge of hydraulics with a hands-on approach. The accompanying didactic materials are based on industrial tasks.
Learning objectives
Industry 4.0 in hydraulics

Manual / electrical switching hydraulics

Continuously adjustable valve technology – proportional hydraulics / control hydraulics

Mobile hydraulics – throttle control / load-sensing control / LUDV control / hydrostatic steering systems / programmable remote control (joystick)
Specifications
Suitable for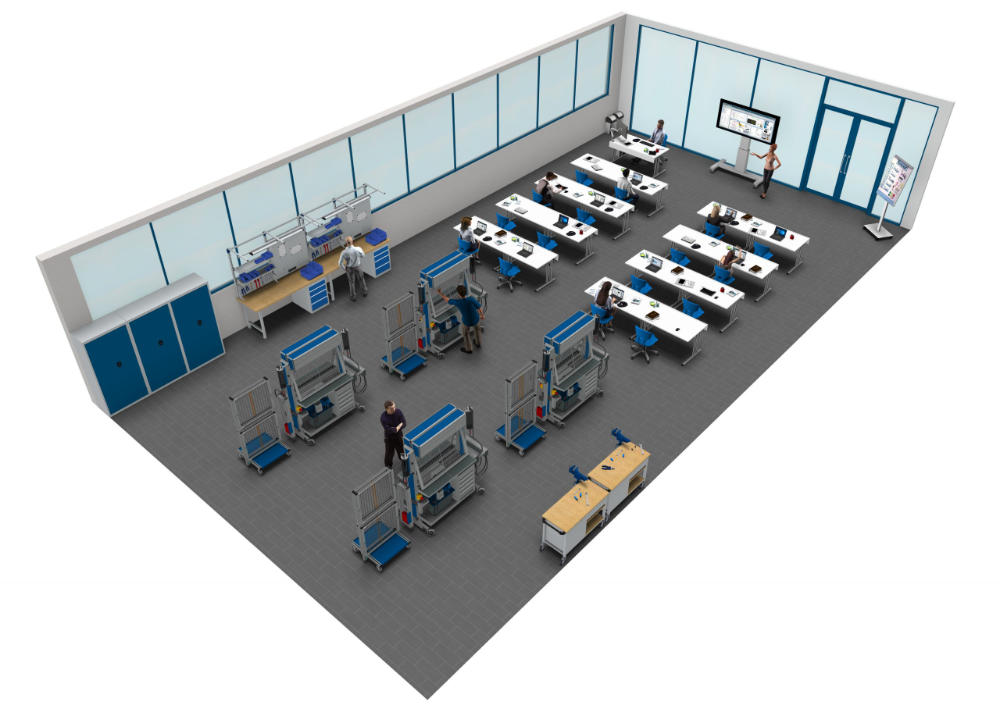 More equipment suitable for this training lab is available here
Didactics suitable for this training lab