For everyone who needs a lot of air in training
Pneumatics and electropneumatics are important topics in industrial metal training. We developed this training lab to ensure that, when working and revising for the fi nal examination, there is still enough air for experimenting. At the workstation training systems, you can learn and practice both the theoretical principles and the practical skills – from control technology to PLC programming.
Of course, this training lab is also suitable for further training. We also offer training courses – from trainer workshops
to technical seminars for specialist employees – for complete planning and execution.
Learning objectives
Integrating control system technology components

Installing and commissioning control systems

Ensuring the operational readiness of automated systems

Designing and testing pneumatic and electropneumatic control systems
Specifications
Suitable for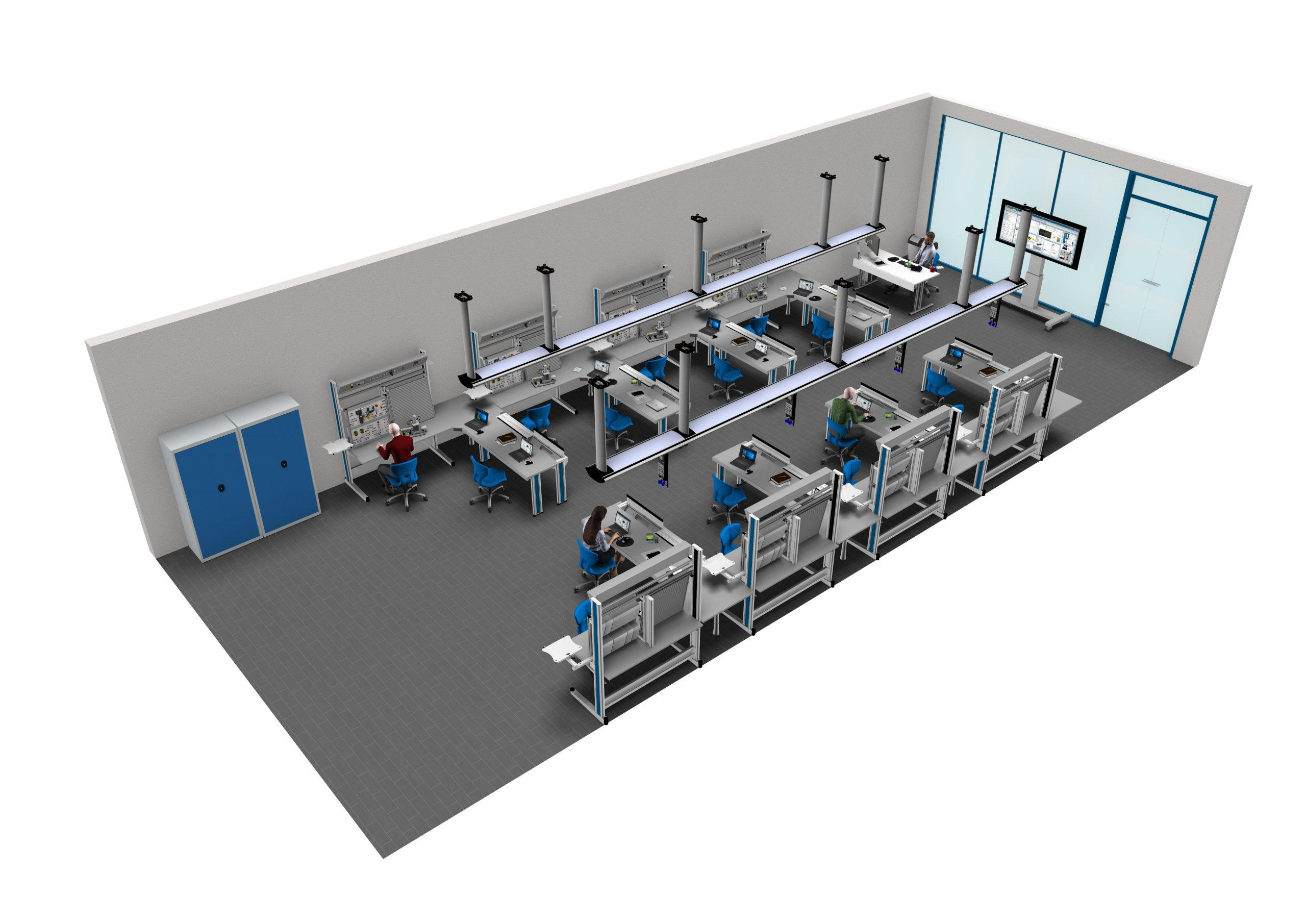 More equipment suitable for this training lab is available here
Didactics suitable for this training lab