Safety and driving dynamics on the road
Modern vehicles have a multitude of electronic systems that make a significant contribution to safety during everyday use of the vehicle. Electronic suspension systems increase driving stability and, in conjunction with traction control systems and assistance systems, electronic braking systems afford high safety levels and superior driving dynamics.
All these systems require specific expertise on their design, the structural relationships and the interaction within the vehicle's systems. Diagnostics and troubleshooting in these systems place high demands on the workshop personnel, and for this reason, the suspension and brakes department plays an important role in training personnel to become automotive mechatronics engineers.
Learning objectives
Basic principles of suspension and braking systems

Function testing on the suspension and braking systems

Diagnostics and troubleshooting on the suspension and braking systems

Electronic suspension and braking systems

Function testing on driver assistance systems

Diagnostics and troubleshooting on driver assistance systems

Wheel balancing and tyre fitting
Specifications
Suitable for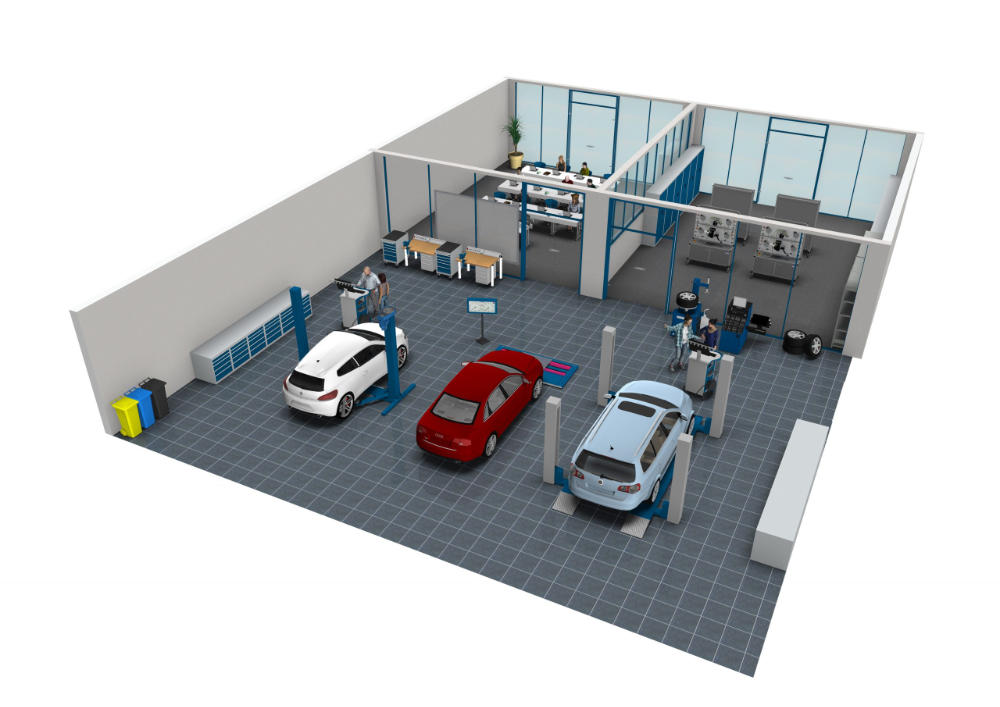 More equipment suitable for this training lab is available here
Didactics suitable for this training lab