Training cases full of experiments on renewable energies
Christiani´s representative Payelec successful in Chile
Payelec S.A. is the central supplier of didactic training systems and the exclusive representative of Christiani in Chile. One project of the cooperation between Payelec and Christiani stands out in particular this year: the delivery of around 80 training cases for vocational training in the field of renewable energies and energy efficiency to the vocational institute INACAP. The private eductaional institution has equipped its technical training centres in Chile nationwide with the practical training cases.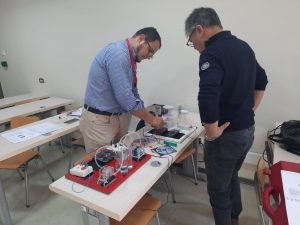 Training cases on solar, wind and hydrogen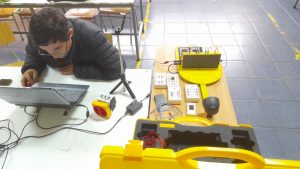 The trainings cases contain materials that can be used to conduct experiments on the topics of solar energy, wind power or hydrogen technology. For this purpose, the respective experimental set-ups and measuring instruments are connected on a base plate, with which the pupils are introduced to the technology independently. Easy-to-understand experiment instructions for the pupils as well as teaching suggestions, background information and experiment solutions for the teachers are included in the scope of delivery of the training cases.
INACAP is the largest higher educational institution in Chile with 28 branches in the 16 regions of the country. With more than 55 years of experience in education, INACAP has introduced the Renewable Energy and Energy Efficiency course.
The development and implementation of Payelec and Christiani's project came at just the right time. The training of technicians is intended to make a decisive contribution to being able to cope with the challenges of the energy transition and the digital transformation, while reconciling the social, ecological and economic interests of the country.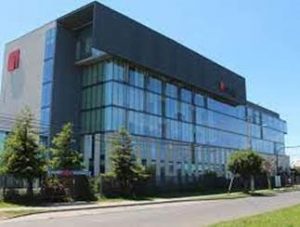 Background of renewable energies in Chile
Due to its geographical conditions, Chile is a leader in the field of renewable energies. The country has the highest solar irradiation in the world, strong winds, great potential for marine energy along its coasts, and large capacities for biogas development and geothermal resources.
In the latest version of the New Energy Finance Climascope, compiled by Bloomberg New Energy Finance and the Inter-American Development Bank, Chile ranks first in renewable energy investment and climate change mitigation in the Latin America and Caribbean region.
Watch this video to illustrate the training cases.