After a two-year break due to the pandemic, the time had finally come again for Christiani's international sales team to attend their first international education exhibition. Nadja Parcsami, in her role as Area Sales Manager for the Sub-Saharan Africa region, was on site at the eLearning Africa education conference and exhibition in Rwanda from 11-13 May 2022.
More than 70 exhibitors from the international education sector met at the Kigali Convention Centre and presented their products and solutions in the field of technical education and training. As part of the German Pavilion, Christiani was one of seven German exhibitors who presented their products and solutions on the topics of "TVET" and "Digitalisation" according to the motto "Made in Germany" in the new and state-of-the-art premises of the Kigali Convention Centre.
Interested visitors had the opportunity to learn more about Christiani's technical training offers and our digital products at our booth and to receive expert advice from Mrs. Parcsami. The great response and the many visitors to our booth showed that the topic of technical training is highly relevant in Rwanda and in all of Africa.
The change in the economic structure in Rwanda, away from a purely agricultural character towards new industrial and service sectors, creates new perspectives for the local people and opportunities for international education providers, who can contribute to the positive developments with their know-how and many years of experience.
In addition to the exhibition, there were also many other events on the topic of education. Interested visitors as well as exhibitors were able to exchange ideas and obtain information in expert lectures, discussions and panels.
In the panel organised by iMOVE on the topic of "TVET Made in Germany: Developing Skills for Employability", we were part of the expert panel and were able to discuss our expertise and our experiences with regard to the digitalisation of dual education with the participants.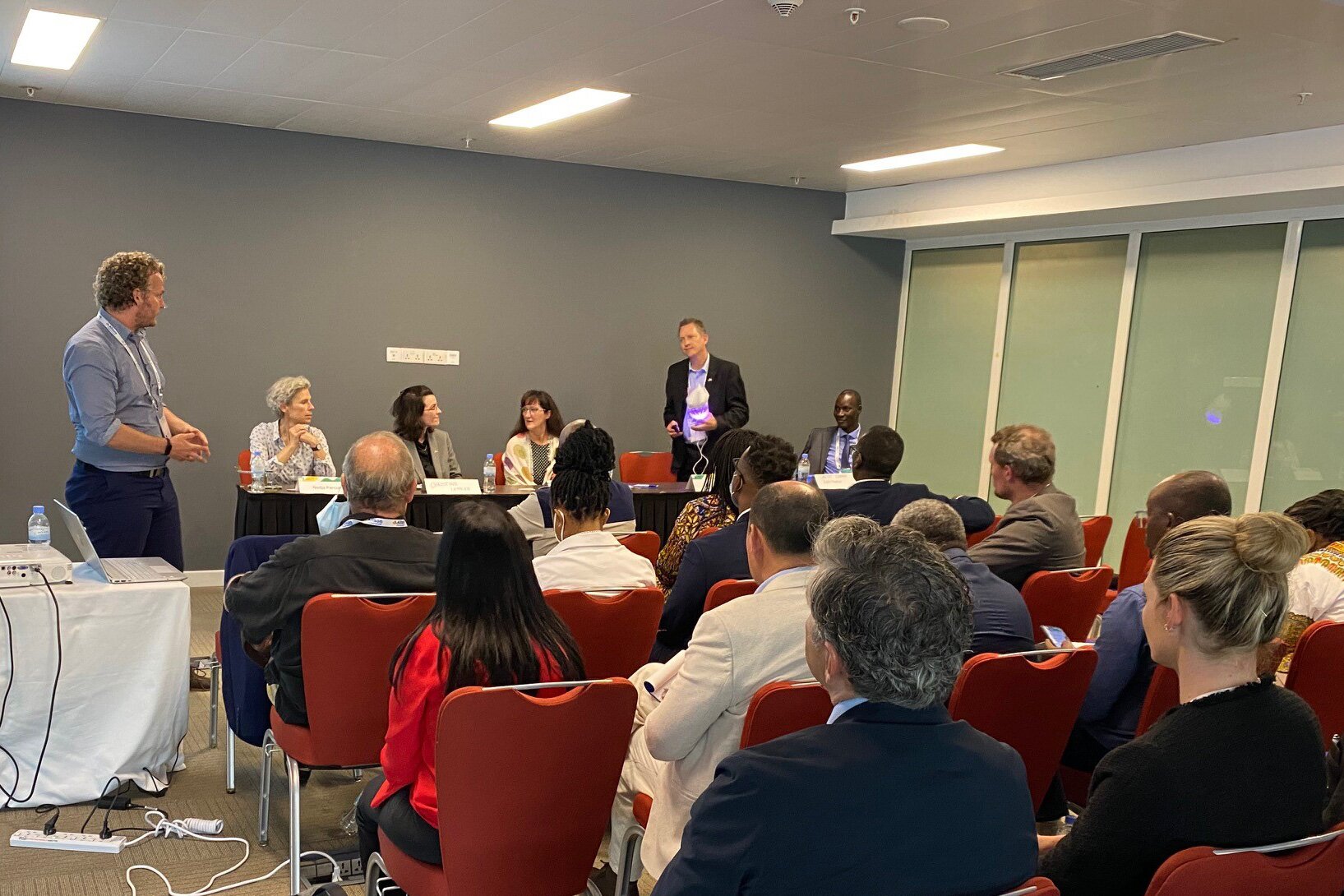 More information about our products and solutions: