Welcome to Christiani Sharpline Technical Training
Christiani Sharpline Technical Training Pvt. Ltd. (CSTT) is an Indo-German joint venture between Christiani (Germany) and Sharpline Automation (India), located in Navi Mumbai. The joint venture was established in 2008 with the focus on providing world class technical training products and solutions for technical training to the Indian market. The fundamental thought of the joint venture was to meet the growing need of the Indian industry for technically skilled and trained workers.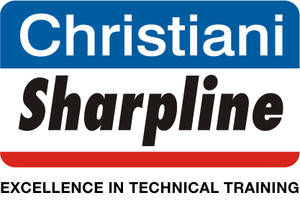 CSTT aims to fill the gaps in industrial and technical education through specially designed training programs and competence enhancement products. The product range of CSTT covers training equipment and didactic concepts in the fields of industry 4.0, automation technology, electronics, mechatronics, mechanics, automotive technology, and renewable energies. CSTT means state-of-the-art hardware and comprehensive didactics for instructors and trainees from one single source.
Customised Technical Training Lab Concepts
In all of the above mentioned fields of activity CSTT also offers complete technical training labs for companies and educational institutions. We accompany our customers during all stages of the planning and implementation process until we can provide a turn-key solution.
Products For Schools
CSTT is associated with fischertechnik GmbH, who are one of the leading producers for educational learning systems in the K-12 segment. The products of fischertechnik can be perfectly used to teach STEM (Science, Technology, Engineering, and Mathematics) in schools. CSTT also provides total products and lab solutions for Physics.
Authorised SIEMENS Training Service Provider
CSTT is also an authorised Siemens training service provider for CNC and automation training. The state-of-the-art training facility provides training courses to improve job-oriented skills in CNC, PLC, mechatronics, and automation technology.
Training Centers in Mumbai, Chennai & Pune
In addition to the Mumbai headquarters, CSTT also has a state-of-the-art training center at its Chennai office and a partner training center in Pune. The following training programs are conducted regularly:
Mechatronics
PLC Programming (S7 – 200/ S7 – 300/ S7 – 400/ S7 – 1200/ S7 – 1500)
HMI & SCADA
DCS
AC Drives Technology
CNC Programming & Operations
CNC Maintenance & Commissioning
Lift/ Elevator Maintenance & Commissioning