The Christiani Learning Unit
The mobile and flexible workstation system for vocational education and training
With the learning unit workstation system, you save space and costs. Trainees from different training areas and professions can carry out practical assembly work, exercises and tests on four fold-out work surfaces. When folded out, the learning unit offers four workstations, each with a working area of approx. 5 m². When folded up, however, it only requires a floor space of approx. 1 m².
Whether for the areas of electrical engineering, metal technology HVAC, renewable energy or even in combination: The learning unit can also be configured individually and modularly according to your wishes!
Learning Unit in Detail
When folded out, the learning unit offers space for up to eight trainees, who can work simultaneously at four workstations. The workstation system is very flexible and can be stored in a space-saving way when folded.
square body on double rollers
work surfaces made of galvanized sheet steel with different hole patterns or in laminated wood
footprint: folded up only approx. 1 m²
with doors folded out: four double workstations with approx. 5 m² work surface each
interior cabinet system with drawers and shelves offers plenty of storage space
energy attachment for power and media supply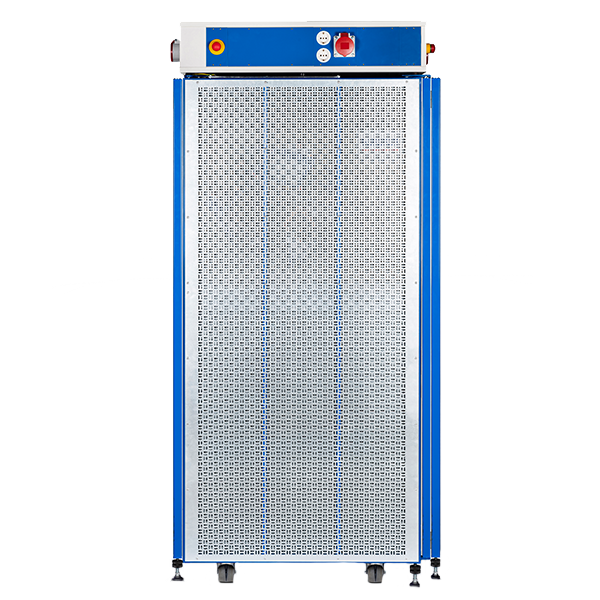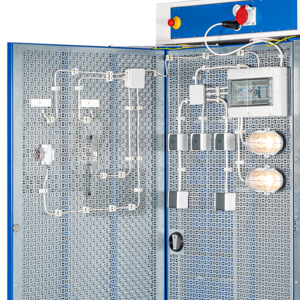 Electrical Engineering Perforated Steel Plate
e.g. for applications in the field of electrical engineering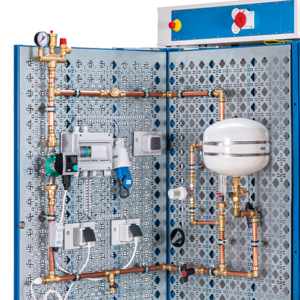 Combination Perforated Steel Plate
e.g for applications in the field of HVAC and metal technology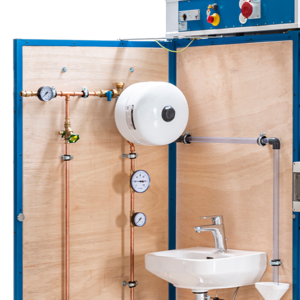 Laminated Wood Panel
Universal work surfaces, for working like on a construction site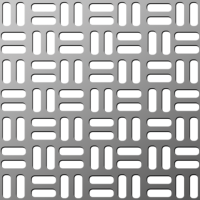 Work surface electrical engineering perforated steel plate
Made of galvanized sheet steel, with slotted hole pattern. It is especially suitable for our plastic dowels (with three fixing points for particularly variable use).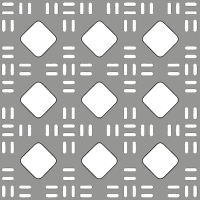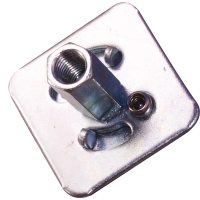 Work surface combination perforated steel plate
Made of galvanized sheet steel, both with diamond hole pattern for our heavy-duty steel dowels with M8 female thread, as well as the slotted hole pattern for our plastic dowels – for particularly flexible use thanks to the two different fastening systems.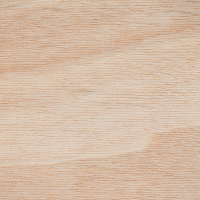 Work surface laminated wood panel
In addition to our proven perforated steel sheets, we also offer you robust work surfaces made of laminated wood. Here you are not bound to any hole pattern and can work completely individually.
Power Supply
The power supply is offered in a standard version, but can also be configured and equipped individually.

Standard configuration:  
Input:

1 x 400 V, 3-phase, via CEE plug (from above).

Output – on each of the four sides:

1 x CEE socket 400 V
2 x Schuko socket 230 V
Emergency stop button

Fuse and switch unit with type B RCD, motor protection switch, key switch and 3-phase indicator lights
Additional equipment (optional): 
Compressed air connection
Fixed voltage source 12 V or 24 V (connection via safety sockets)
RJ45 data sockets
Connection to room emergency stop
Fuse and switching unit on each of the four sides
Indication lights and operating status indicators in different versions
Interior Cabinet with Storage System
The interior cabinet system is accessible from two sides of the learning unit:
One side of the cabinet system consists of drawers of various sizes on the left for storing small parts, assembly materials, etc., and three customizable shelves on the right
The other side of the cabinet system offers a large continuous storage space for storing bulkier materials, such as pipes, etc.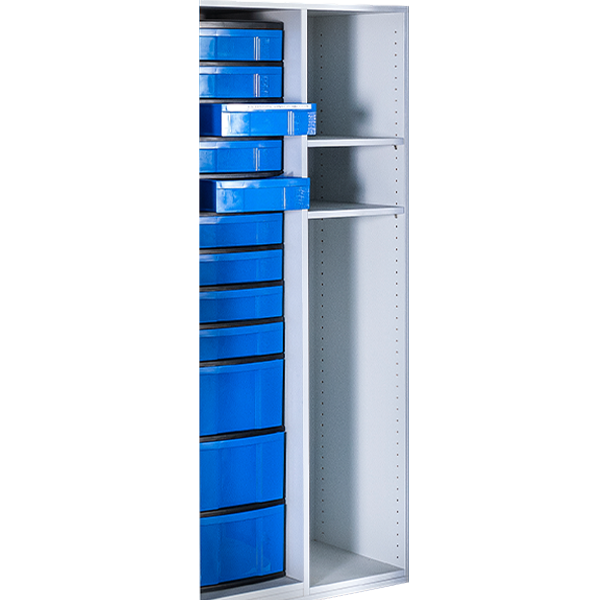 Additional Doors with Double Work Surfaces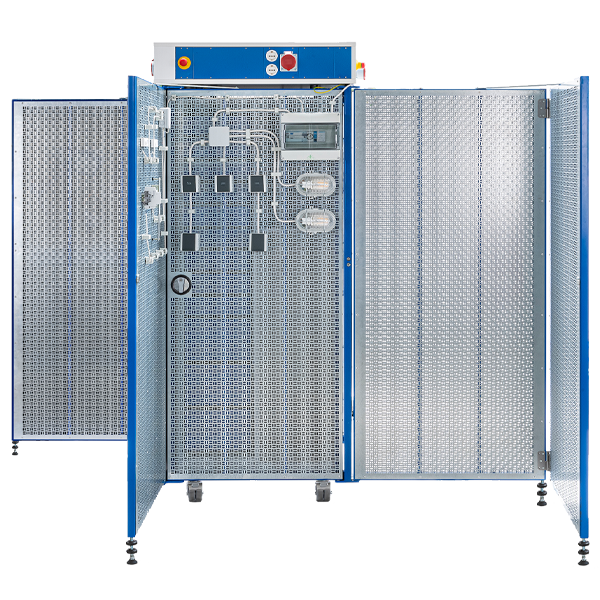 In addition to the standard versions with four hinged doors, each with double work surfaces, we also offer additional doors with double work surfaces as an option – this turns the L-shaped workstation into a U-shaped booth.
With the help of struts and the locking feet, the additional doors are also stable and you can work just like at the other work surfaces.
We can offer you the learning unit individually with additional doors on one, two, three or all four sides – depending on your needs and purpose.
The additional doors can be equipped with our perforated plates as well as with work surfaces in laminated wood.
The Christiani learning unit is ideally suited for setting up exercises and experiments during training as a HVAC system mechanic. Thanks to the combination perforated steel plate, pipes and other assemblies as well as electrical lines and experiments can be set up.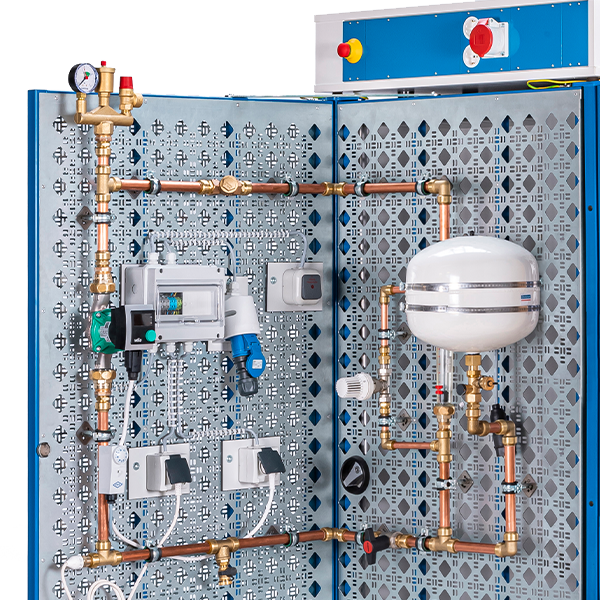 Application Case Electrical Engineering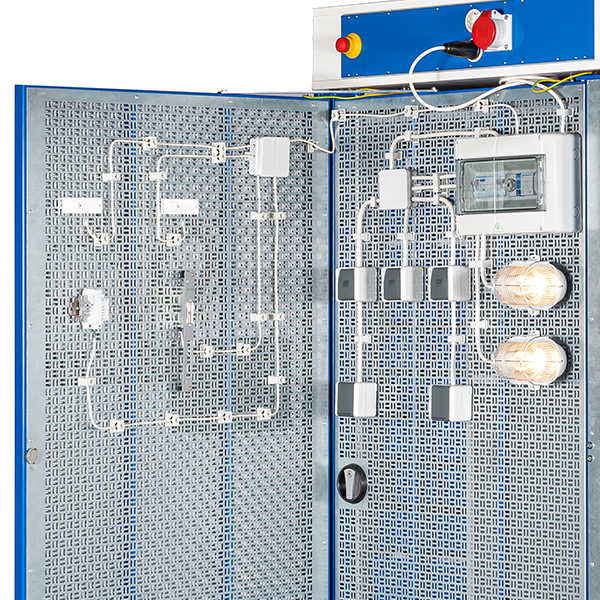 The experiments of the training course "Principles of Electrical Engineering and Electronics – Part 1: Electrical Engineering" with the corresponding set of materials can be completely set up and carried out on the learning unit.
The course covers in detail the skills required by the training framework for electrical occupations. Activities such as preparing, laying and connecting single and multi-core cables and installing basic electrical circuits are presented and practiced using examples of lighting systems and contactor circuits.
In addition to the didactic materials for the trainer and the trainees, Christiani also provides you with the appropriate material sets, consumables and auxiliary materials to carry out the course.
The 3-row experimental frame can be easily and conveniently attached to the doors of the learning unit and is ideal for holding A4 training boards. Training boards are a classic in electrotechnical vocational training and are perfect for conveying technical correlations easily and comprehensibly due to the didactically sensibly arranged structure and the graphically and/or color-marked elements.
The training board set Electrical Machines can be used to teach the basics of drive technology, electromechanics and connection-programmed control in vocational training. Due to the modular structure, the learning boards can also be combined with other learning boards and thus many other exciting projects and experiments can be realized.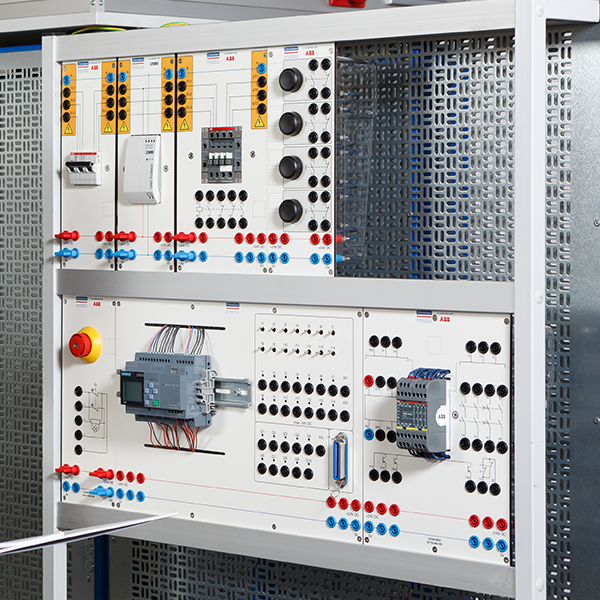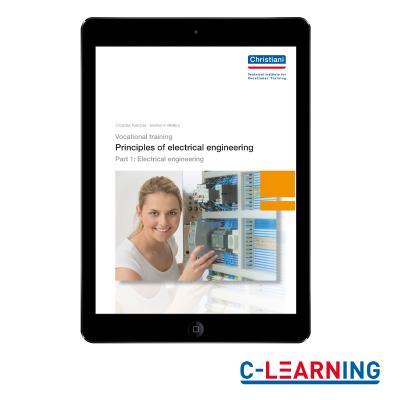 Documents for the Trainer DIGITAL
Application Case Metal Technology
The growing importance of pneumatic and electropneumatic systems is also reflected in the examination requirements of many metalworking professions. The BIBB pneumatic or electropneumatic equipment sets are available with components from SMC or Aventics.
The pneumatics and electropneumatics assemblies can be mounted on mounting plates and easily attached to the experimental frame on the learning unit. With the help of the component and equipment sets, trainees can prepare excellently for examinations and examination situations.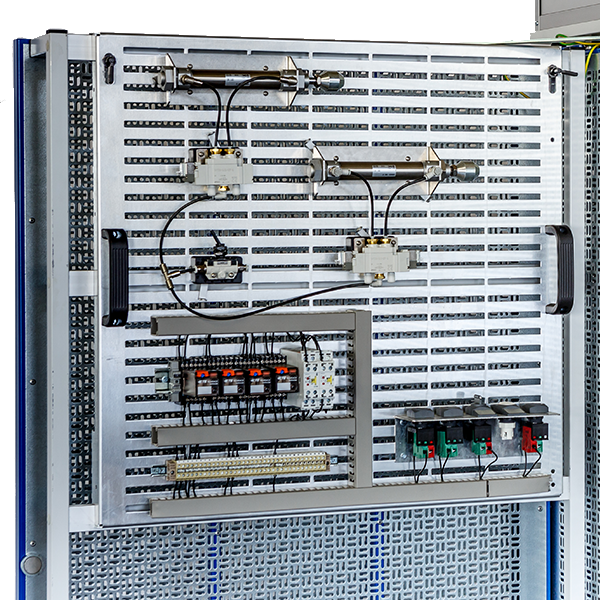 Special Designs – Individual Configurations According to Your Needs
Do you have special requirements and wishes for your learning unit?
We can also design the learning unit individually and completely according to your wishes:
individual height and width
as a standing model or on double rollers
energy and media supply from below or above
additional doors with double work surfaces
individual, mixed equipment with combination and electriccal engineering perforated steel plates and work surfaces made of laminated wood
special colors (all RAL colors)
and much more
Do you have any further questions?
We will be happy to advise you on which solution is best suited for your company or educational institution.