Mechanics
Teaching Materials and Specialist Books for Mechanical Professions
Christiani covers a variety of product types in the field of mechanics: important topics are manual and machine-based material processing, hydraulics, pneumatics, and CNC-technology. The integral approach of hardware combined with suitable didactics explains our wide product portfolio including metal working machines, training desk systems, project works, books, and manuals as well as interactive learning programmes.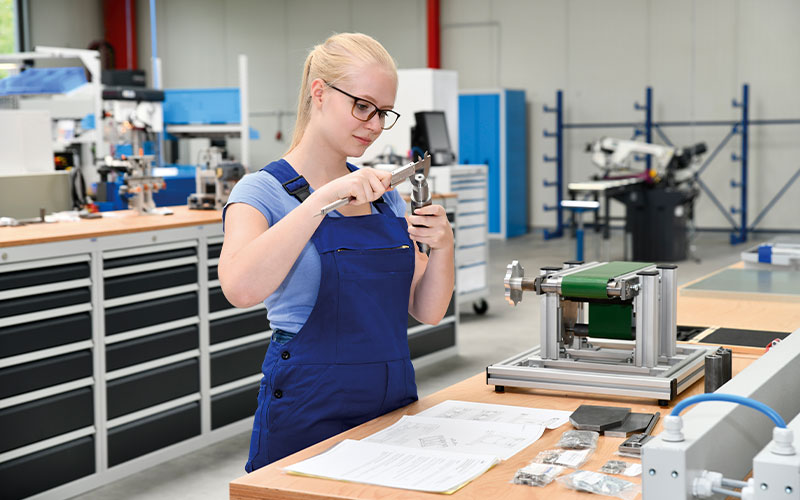 For vocational training in the industrial metal professions, our product range includes the following offers:
Specialist books and table books
Specialist books and table books
Specialist books and table books
Technical Training Lab Equipment for the Training in Mechanics
Christiani is your partner for the planning and implementation of technical training labs and laboratories for technical education and training. We combine our range of media and hardware products systematically in our technical training lab concepts for mechanics. In detail, you can find training systems, training equipment, machine tools as well as factory equipment.
Whether you want to expand your existing technical training lab or set up a new technical training lab, we plan and implement the appropriate technical training lab concept for your company in a customer and solution-oriented manner.