School / STEM
Learning about Technology – Technical Education Right from the Beginning
To us, scientific and technical education from the very beginning means: introducing children and young people to the exciting questions of science and technology as early as possible. We want to give young people the great potential and opportunities that lie in the STEM subjects of science, technology, engineering, and mathematics in the future.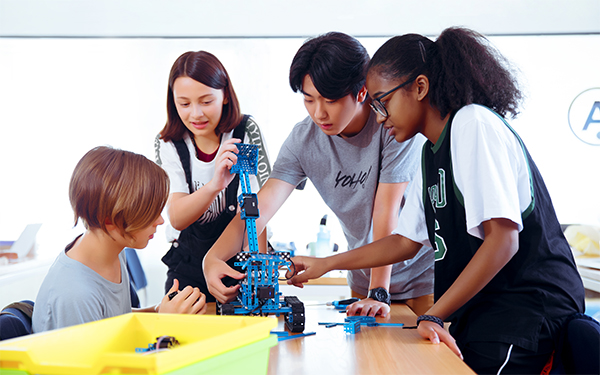 Experiment and Discover what Physics Makes Possible
To our customers we offer a full range of teaching materials for technical vocational training. We develop the Christiani teaching systems and Christiani teaching and learning media in cooperation with leading partners from industry – always with a focus on the requirements of the job market. Christiani's training concepts convey the required specialist knowledge in various media, from textbooks to digital applications. The teaching media support trainers and teachers with didactically prepared content in the transfer of knowledge.
Coding and Robotics – Our Building Blocks for Sustainable Education
We at Christiani give teachers everything they need to teach the contents of coding and robotics in a professional and didactically superior way. We want to support teachers in inspiring pupils for technology in order to prepare them in the best possible way for their professional life.
The FiloCUT System – State-of-the-art CNC Technology
The FiloCUT system is a very easy to use CNC melt cutting system for polystyrene foam. It is the motivating tool for students to acquire future-oriented skills. With the FiloCUT3, trainees are optimally picked up in their technical training from their school basics and guided through CNC programming up to CAD/CAM production. FiloCUT has proven itself for 25 years as CNC technology in training. With the easy-to-operate FiloCUT3 fusion cutting machine and the pedagogically structured, configured FiloCAM program, it is possible to experience modern production technology in an acting and product-oriented way.