Virtual and Augmented Reality Training
Augmented and Virtual Reality in Vocational Education and Training
Experience augmented and virtual reality applications (AR/VR) for use in education and training. We offer AR/VR and 360-degree applications that are particularly suitable for trainers, but also for managers or HR managers/HR staff and trainers.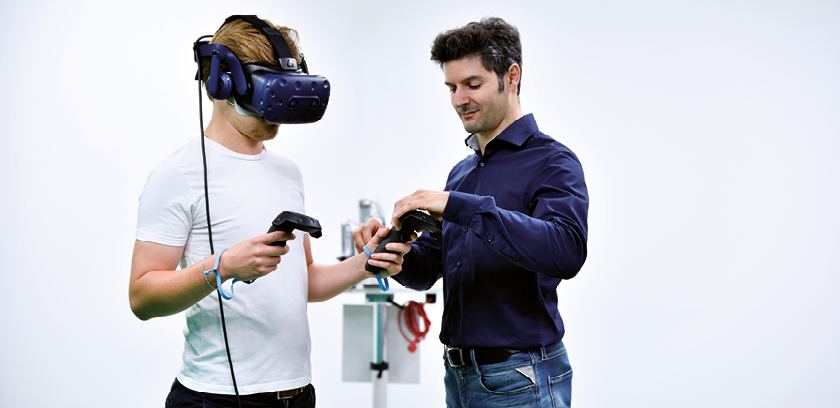 XR (AR/VR) Experience Day
In addition to getting to know the technologies and their advantages and disadvantages, the goal is to identify concrete application scenarios in your environment. In doing so, no main topic or application scenario is excluded or focused on. It is about the meaningful use in your business processes and the "release" of the various potential benefits for your organization.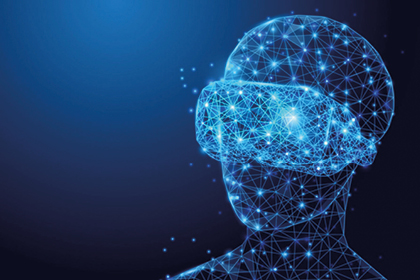 Immersive Learning Day
In this multi-part online workshop, you will experience the different XR technologies. You will recognize and understand fields of application in different educational and training areas and will be able to identify and derive first steps for your own AR/VR projects.
The innovative concept of the Online Immersive Learning Day makes it possible to experience a wide variety of examples live in the home office or at the workplace using a smartphone (AR, 360) and VR glasses (VR). This allows for an initial experience and opens up the idea generation and identification of fields of application in the training/learning environment in the respective company.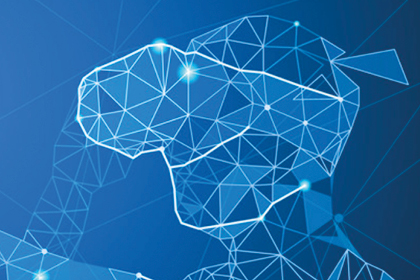 Certified Training and Further Education Pedagogue
Virtual meetings, workshops and trainings in an immersive virtual environment will be the future in modern learning and working environments. Numerous tools such as MS Teams, ZOOM, Vitero or EduDip are reaching their limits and new possibilities are opening up through the use of virtual multi-user environments in virtual reality (VR). The new solutions require an expansion of the competencies of trainers, coaches and facilitators.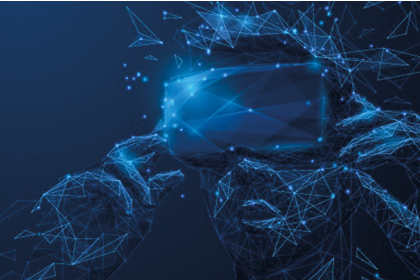 VR/AR Learning Architect/Designer
Design and implement VR/AR Learning Experiences in your organization as a Learning Architect. We explain the context for producing immersive learning content and integrating it holistically into existing learning processes – with the goal of integrating VR/AR projects, learning scenarios and applications into the organization itself and implementing them in a scalable manner.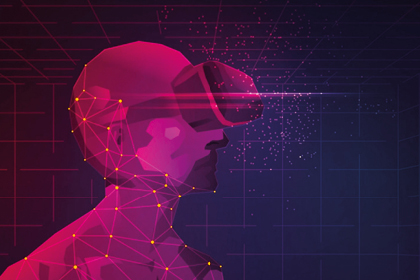 Virtual Reality Trainer
The trainer of the future speaks VR. Become an enabler of positive learning experiences with virtual reality and professionalize your blended learning processes. The following topics will be addressed in particular:
Role of trainers
Integration in blended learning processes (incl. VR Collaboration)
Design of the physical/virtual learning space (incl. VR Collaboration)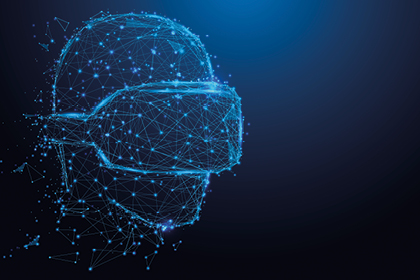 AR/VR Workshop: Create your own 360-degree App in 360 Minutes
In our online workshop we show you the digital future – dive in and see for yourself. Let's talk together about the topic of 360° and about virtual worlds in the context of your organization. Invest 360 minutes of your time for this. Learn how 360° applications work, which hardware you need to create content, how to develop intelligent storieswith 360°, how to design them interactively, how to enrich them with existing media/content and how to publish them on the same day for current mobile devices or VR glasses.